Essential Oils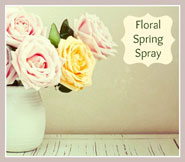 Nature's Wonderland Premium Quality Essential Oils and Related Specialties
Essential oils are the concentrated, aromatic essences of flowers and plants. Their natural scents have been used since ancient times to heal and soothe the mind and body. Experience and experiment with the aromatherapy benefits of pure essential oils in perfumes, hair & skincare blends, potpourris and other scented crafts. Make Your Own Floral Spring Spray
Why choose Nature's Wonderland Premium Quality Essential Oils?
Our essential oils are 100% pure.
We offer only the highest quality oils obtained from reliable suppliers around the world.
They contain no added water, alcohol or extenders.
All are packaged in light restrictive, cobalt blue glass bottles that include a unique "dropper top" for ease of use.
Embark on a "scentual" journey with aromatic plant oils.
---
---
---
---
---
---
---
---
---
---
---
---
---
---
---
---
---
---
---
---
---
---
---
---
---
---
---
---
---
---
---
---
---
---
---
---
---
---
---
---
---
---
---
---
---
---
---
---
---
---
For more results, click here for Advanced Search