Search results for "Blood Pressure"
---
Blood Pressure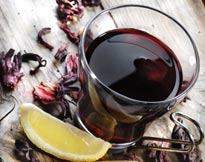 Natural Support For Blood Pressure Health
Blood pressure is the pressure or force that blood exerts on the artery walls. It is measured as systolic pressure (the top number that records the force exerted as the heart pumps blood through the arteries) and diastolic pressure (the bottom number that records the pressure when the heart rest between beats). A blood pressure reading of 120/80 is considered to be healthy, but always check with your doctor.
Preventative care includes regular exercise, avoiding high salt/sodium foods, and maintaining blood pressure health with herbal & mineral nutrients such as:
Blood Pressure Support …Support blood pressure wellness with trusted herbal extracts plus the super-star Magnesium mineral.
CoQ10 and Hawthorn …Heart helpers that support healthy circulation and strengthen arterial health.
Garlic, Aged Extract …Nature's bodyguard provides powerful support for blood pressure wellness.
Hibiscus … …Centuries-old herbal support for blood pressure wellness.
---
---
---
---
---
---
---
---
---
---
---
---
---
---
---
---
---
---
---
---
---
---
---
For more results, click here for Advanced Search