Search results for "Mood and Emotional Health"
---
Mood and Emotional Health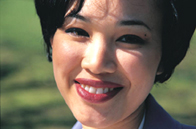 Natural Remedies to Brighten Your Mood
Fill every day with positive energy and brighten your outlook with some of nature's most effective "mood foods". These time-tested formulas and breakthrough nutrients can help you take control of life's inevitable ups and downs.
Bergamot Essential Oil: Let the cheerful spicy citrus aroma uplift your environment anytime. Add several drops to a diffuser or blend with the popular feel-good scent, Lavender oil.
Emotional Rescue: The St. John's Wort herbal blend helps to promote an elevated sense of well-being. Best-Seller
Kid's Stress Relief: Gentle, homeopathic blend soothes symptoms of occasional anxiety, worry, and crying easily.
Mood Support: Perk up your spirits with our blend of traditional herbs plus breakthrough nutrients such as 5-HTP.
Discover more herbal remedies to help with effective stress management and mood support.
---
---
---
---
---
---
---
---
---
---
---
---
---
---
---
---
---
---
---
---
---
---
---
---
---
---
---
---
---
---
---
---
---
---
---
---
---
---
---
---
---
---
---
---
---
---
---
---
---
For more results, click here for Advanced Search