Constipation and Colon Health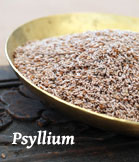 Effective Constipation & Colon Care Remedies
The colon or large intestines is one of the primary organs responsible for eliminating bodily wastes and promoting the absorption of vital nutrients. Healthy colon function can therefore mean better digestion, regular bowel movements, high energy levels, and even clearer skin complexion! However, stress, medication, and poor food choices can negatively impact colon health.
Fresh fruits, fiber, fluids and a fitness routine are all simple, self-help strategies. Consider the following natural options as well:
Aloe Vera…The soothing gel gently promotes digestive health and bowel regularity

Colon Green…Comprehensive blend of herbs, probiotics, and enzymes cleanses colon and promotes healthy intestinal flora

Lower Bowel Formula…Extra-strength Master herbalist blend flushes colon and relieves occasional constipation

Psyllium…High fiber herb sweeps your colon clean of accumulated wastes
Cleanse and rebuild colon health for a lighter, cleaner feeling!
---
---
---
---
---
---
---
---
---
---
---
---
---
---
---
---
---
---
---
---
---
---
---
---
---
---
---
---
---
---
---
---
---
---
---
---
For more results, click here for Advanced Search