Immune System Support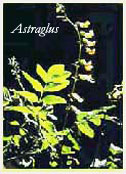 Natural Remedies For Vital Immune Defense
Your immune system is like an elite defense force. At the first sign of invading pathogens it quickly goes into action. Specialized cells go on "seek and destroy" missions, while other compounds quickly rebuild and protect against the next invasion.
Use time-proven herbs and cutting-edge immune support remedies to fortify your body's defenses:
Astragalus: Preventative immune tonic reinforces immune system
Cell Forte Ip6: Scientifically-studied supplement for serious immune support
Immuno Tonic Liquid Extract: If you're always in the "line of fire" protect immune function with this fast-acting blend
Mushrooms: Powerful immune foods nourish & boost immune defenses
Zinc: This essential mineral is more than prostate protection, the antioxidant nutrient also promotes healthy resistance
Bolster your defenses with the power of nature's army!
---
---
---
---
---
---
---
---
---
---
---
---
---
---
---
---
---
---
---
---
---
---
---
---
---
---
---
---
---
---
---
---
---
---
---
---
---
---
---
---
---
---
---
---
---
---
---
---
---
---
For more results, click here for Advanced Search