Search results for "Immune System Support"
---
Immune System Support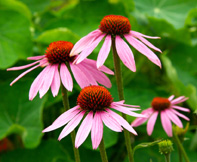 Natural Immune Remedies
Your immune system is like an elite defense force. At the first sign of invading pathogens, it quickly goes into action. Specialized cells go on "seek and destroy" missions, while other compounds quickly rebuild and protect against the next invasion.
We have a wide range of herbs and cutting-edge immune support remedies to fortify your body's defenses:
Astragalus…Preventative immune tonic reinforces immune system.
Cell Forte Ip6 …Best-selling, scientifically-studied supplement for serious immune support. Best Seller!
Mushroom Immune…Concentrated 14-mushroom blend nourishes, protects and reinforces immune.
Olive Leaf Extract …Mediterranean tonic protects and supports healthy immune function.
Visit our Wellness Guide and explore more immune support remedies.
---
---
---
---
---
---
---
---
---
---
---
---
---
---
---
---
---
---
---
---
---
---
---
---
---
---
---
---
---
---
---
---
---
---
---
---
---
---
---
---
---
---
---
---
---
---
---
---
---
---
For more results, click here for Advanced Search