Search results for "Bug and Insect Repellents"
---
Bug and Insect Repellents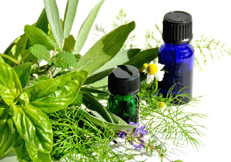 Repel Mosquitoes, Ticks and Bugs
Pure essential oils offer aromatic, chemical-free alternatives to help repel pesky bugs and annoying insects. Use each individually or blend them together to make your own bug-fighting formula:
Bug Shield Blend …Repel mosquitoes and pesky outdoor bugs with this herbaceous, citrus-floral essential oil blend.
Citronella…Add the #1 fresh-scented lemony essential oil to your DIY repellent sprays, candles and creams.
Natural Bug Repellent Spray …Spray away mosquitoes, black flies, deer flies and ticks.
Protect yourself and your family with nature's anti-bug oils!

Wood-Scented Aromatherapy for Stress & Self-Esteem
Item #512B-10
---

Aromatic Blend Repels Mosquitoes & Pesky Bugs
Item #577-30
---

Lemon Scented Insect Repellent
Item #518-30
---

The Long-Lasting, Mood Brightening Lime Oil
Item #548A-10
---

The Cooling, Soothing Relief Of Eucalyptus Oil
Item #523-10
---

Keep Living Space Free of Pests
Item #FAF01
---

Long-Burning Outdoor Incense Sticks
Item #ANAN03
---

Great Smelling, Deet-Free Spray Repels Mosquitos
Item #ANAN01
---

"The Official Bug Spray of Park Rangers"
Item #ANAN02
---
For more results, click here for Advanced Search