Memory Support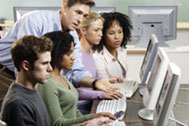 Natural Remedies To Boost Brain Power
In today's competitive work and school environment, staying mentally sharp and focused is vital for success. Feed your brain with high performance nutrients for increased alertness and productivity.
Consider some popular brain foods for improved mental performance:
B-12 Methylcobalamin…Fast-acting form of B-12 goes to work right away to increase mental alertness and support cognitive function
Phosphatidylserine (PS) Plus Ginkgo Extract…Helps you stay mentally sharp and fights age-related memory loss
Rhodiola:…The energizing, anti-stress tonic boosts mental performance, attention span and productivity
Keep your brain functioning at maximum capacity with nature's mental performance supplements.
---
---
---
---
---
---
---
---
---
---
---
---
---
---
---
---
---
---
---
---
---
---
---
---
---
---
---
---
---
---
---
---
---
---
---
---
---
---
---
---
---
For more results, click here for Advanced Search