Memory Support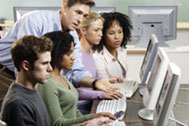 Best Ways to Boost Brain Power
In today's competitive work and school environment, staying mentally sharp and focused is vital for success. Feed your brain with high-performance nutrients for increased alertness and productivity.
Consider these popular memory tonics for improved mental performance:
Brain Support …Herbal-nutrient blend supports attention, focus and memory. Favorite!
Mental Alertness…Traditional herbal formula supports memory and fights mental fatigue.
Rhodiola:…The energizing, anti-stress tonic boosts mental performance, attention span and productivity.
Visit our Wellness Guide to discover more ways to protect and improve your memory.
---
---
---
---
---
---
---
---
---
---
---
---
---
---
---
---
---
---
---
---
---
---
---
---
---
---
---
---
---
---
---
---
---
---
---
---
---
---
---
---
---
---
---
---
---
---
---
For more results, click here for Advanced Search