Search results for "Weight Loss"
---
Weight Loss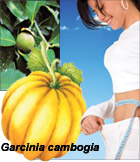 Weight Loss: Make It Easier With Herbs
You're on the right track to a healthy weight: getting regular exercise and making healthy food choices. Make the journey easier and dramatically improve your chances of weight loss success with herbs and plant extracts.
Reach your weight loss goal easily and safely with these natural remedies:
Apple Cider Vinegar: Traditional home remedy for weight loss.
Garcinia: Stimulant-free Ayurvedic fruit boosts metabolism. Favorite!
Super Citrimax: High performance blend boosts metabolism & curbs sweet cravings.
Trim & Slim: Thyroid tonic helps curb appetite and relieves temporary water-weight gain. Best Seller!
Weight Loss: Make It Easy with Herbs booklet: Discover the top herbs for effective weight loss. Get it FREE with any order when you enter promo code CS217E at checkout.
Are you at a healthy weight? Find out now with our BMI calculator.
---
---
---
---
---
---
---
---
---
---
---
---
---
---
---
---
---
---
---
---
---
---
---
---
---
---
---
---
---
---
---
---
---
---
For more results, click here for Advanced Search