Stress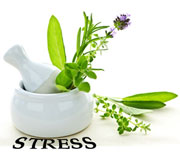 Natural Stress Solutions
Prolonged stress contributes to weight gain, constant eating, lack of mental focus, and lowered immune defenses. De-stress with regular exercise, healthy food choices, and restful sleep. Herbs and natural remedies can also help you manage and reduce the negative effects of stress.
Consider some of nature's effective stress solutions:
California Poppy Liquid Extract: Fast-acting relief for stress, tension and nervous irritability.
Herbal Tranquil-A-Tea: Valerian complex relaxes, calms frazzled nerves and helps you sleep. Favorite!
Rhodiola Extract: The adaptogenic herb enhances mental performance & concentration due to occasional stress.
Vitamin B-Complex: Replenishes what stress takes away for improved energy and immune support.
Discover more stress-less self care tips.
---
---
---
---
---
---
---
---
---
---
---
---
---
---
---
---
---
---
---
---
---
---
---
---
---
---
---
---
---
---
---
---
---
---
---
---
---
---
---
---
---
---
---
---
---
---
---
---
---
---
For more results, click here for Advanced Search