Womens Health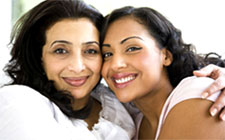 Women's Natural Healing Secrets
Nourishing herbs and natural remedies provide effective, time-tested support throughout all cycles of a woman's life. They work to gently promote balance, boost female vitality, and nurture emotional well-being.
Benefit from the traditions of wise women from all over the world:
Dong Quai … Chinese root supports healthy estrogen balance and eases menstrual & menopausal discomforts
Eleuthero Root …Botanical stress-fighter lifts low energy, promotes positive mood & restores sexual energy
Red Raspberry … Native American tonic supports the important stages of a woman's life: premenstrual, pregnancy, and menopausal
Rejuvenate feminine health and wellness with Mother Nature's remedies!
---
---
---
---
---
---
---
---
---
---
---
---
---
---
---
---
---
---
---
---
---
---
---
---
---
---
---
---
---
---
---
---
---
---
---
---
---
---
---
---
---
---
---
---
---
---
---
---
---
---
For more results, click here for Advanced Search