Digestion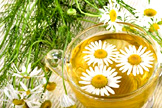 Soothe Digestive Discomforts
One of the most important jobs of our amazing digestive system is to absorb nutrients from the foods we eat and then use it energize our body. However age, stress, poor dietary choices and food combination can upset the digestive system.
Get back on "tract" with the following soothing supplements and helpful herbs:
DGL Licorice: Specially formulated Licorice extract soothes stomach lining – without high blood pressure concerns.
Digest Ease: Fast-acting bitter tonic promotes fat, carbohydrates & protein digestion.
Ginger Zinger Syrup: Sweet, soothing, fast-acting relief for upset stomach, nausea & bloating.
Gluten Digest: Unique enzyme provides digestive support for gluten sensitivity.
Ultra Dairy Digest : Lactose intolerant? This specialized enzyme blend helps you digest milk, cheese, ice cream and other dairy foods.
Visit our Digestive System Health Center to learn more about common digestive concerns and discover products that can help ease symptoms.
---
---
---
---
---
---
---
---
---
---
---
---
---
---
---
---
---
---
---
---
---
---
---
---
---
---
---
---
---
---
---
---
---
---
---
---
---
---
---
---
---
---
---
---
---
---
---
---
---
---
For more results, click here for Advanced Search