Search results for "Bladder"
---
Bladder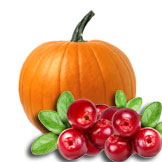 Support, Soothe & Strengthen The Bladder
The bladder, one part of the urinary tract system, stores and releases urine excreted by the kidneys; they work together to flush and filter waste from the body. During times of bladder imbalance, cleansing and strengthening nutrients do much to provide comfort.
Bladder-Kidney …Homeopathic complex relieves bladder pain as well as frequent or difficult urination.
Buchu …Traditional South African herb calms & soothes the bladder.
Cranberry Concentrate …A time-proven approach for managing urinary bladder discomforts.
Pumpkin Seed Oil …Strengthens bladder muscles and supports healthy bladder function.
---
---
---
---
---
---
---
---
---
---
---
---
---
---
---
---
---
For more results, click here for Advanced Search