Search results for "Summer Remedies"
---
Summer Remedies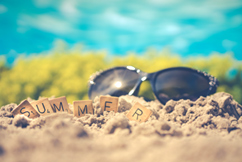 Natural Summer Remedies
Here comes the sun...and we have all the natural summer essentials you will need – everything from cooling sunburn relief, motion sickness remedies, natural insect repellents, and more!
Get these essential summer skincare and natural remedies:
Aloe Vera Gel: Fast, soothing relief for sunburn pain.
Bug Shield Blend: Aromatic essential oil blend repels mosquitoes and pesky outdoor bugs. Favorite
Kid's Relief Calendula Plus First Aid Cream: Cooling cream for children's sunburn, scrapes and scars.
Tick Repellent Spray: Extra-strength spray provides an extra layer of protection against ticks. Favorite!
Visit our Wellness Guide for tips on how to say safe in the summer heat.
---
---
---
---
---
---
---
---
---
---
---
---
---
---
---
---
---
---
---
---
---
---
---
---
---
---
---
---
For more results, click here for Advanced Search