Summer Remedies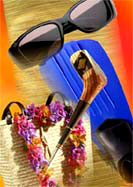 Natural Summer Remedies
We have all your natural summer essentials – everything from cooling sunburn relief, motion sickness remedies, natural insect repellents and more!
Get these essential summer skincare and natural remedies:
Aloe Vera Gel: Fast, soothing relief for sunburn pain.
Ginger: Cruising? Taking a road trip? Get the #1 herbal remedy for motion sickness.
Olbas Oil: Camping or hiking? The cooling essential oil blend relieves stings, bites, sprains, AND repels insects.
---
---
---
---
---
---
---
---
---
---
---
---
---
---
---
---
---
---
---
---
---
---
---
---
---
---
For more results, click here for Advanced Search