Mens Health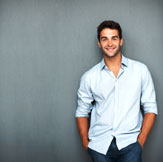 The Top Supplements For Men's Health
Guys, now is the time have a game plan in place to help you stay strong, active and in control of your health. Healthy lifestyle choices coupled with natural remedies offer targeted support for peak performance and male vitality.
Get results you can see and feel for peak performance with these popular, time-tested supplements:
Active Man Multivitamin …Comprehensive blend of essential vitamins, super foods and power herbs to fuel the active man's lifestyle.
Maca Root…Discover the Peruvian secret for energy, endurance & vitality!
Saw Palmetto Pygeum Plus…Experience maximum prostate & urinary tract comfort with concentrated time-tested herbal extracts.
ViriloMax…Boost libido and healthy testosterone levels with activated herbal blend.
Discover more self-care tips and natural solutions to help you stay strong, active, and in control.
---
---
---
---
---
---
---
---
---
---
---
---
---
---
---
---
---
---
---
---
---
---
---
For more results, click here for Advanced Search