Penn Herb Wellness Guide
The Many Uses of Moringa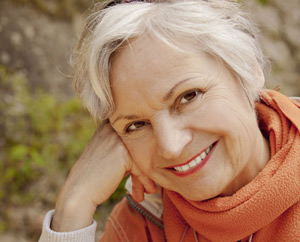 There is a growing body of research suggesting that moringa leaves can help improve blood sugar regulation
Moringa oleifera ("moringa") is a tropical and subtropical tree, belonging to the Brassicales order of flowering plants. The leaves, which are eaten as a vegetable or used in nutritional supplements, are rich in nutrients and antioxidants, including phenolic and polyphenolic compounds.
Moringa leaves have been used traditionally to treat a wide array of ailments, such as malaria, typhoid fever, parasitic diseases, arthritis, swellings, wounds, skin disorders, genitourinary conditions, high blood pressure, and diabetes. Ayurvedic medicine attributes preventive effects against 300 diseases and conditions to extracts from the Moringa oleifera tree.
Moringa leaves may help support healthy metabolism
There is a growing body of research suggesting that moringa leaves can help improve blood sugar regulation in people with type 2 diabetes. In one study, researchers found that eating a meal that included moringa leaves produced lower post-meal blood sugar levels than a eating meal without the leaves in people with type 2 diabetes. In another study, which included 55 people with type 2 diabetes, researchers looked at the effect of supplementing with moringa leaf and compared it to no treatment. After 40 days, those who were treated with 8 grams per day of dried, powdered moringa leaf had lower fasting and post-meal blood sugar levels than those who were untreated. Other research, which included 60 subjects with type 2 diabetes, taking one tablet twice daily of moringa leaf extract for 90 days was associated with greater reductions in post-meal blood sugar levels compared to no treatment. The moringa-treated group also experienced a drop in hemoglobin A1c (HgA1c), indicating better long-term control of their blood sugar.
People with elevated cholesterol levels may also benefit from moringa leaves. In a preliminary trial, 35 people with abnormal amounts of lipids in their blood received either 4.4 grams of dried moringa leaves per day for 50 days or no treatment. At the end of the trial, the moringa-treated group had lower total cholesterol and higher HDL ("good") cholesterol levels than the untreated group, suggesting that supplementing with moringa may reduce the risk of atherosclerosis. In another trial, the use of moringa leaves was associated with a drop in triglyceride levels as well as total and LDL ("bad") cholesterol levels, but no change in HDL cholesterol levels in participants with diabetes.
Despite these findings, more research is needed to clarify and confirm the potential of moringa leaves to benefit people with diabetes and to correct abnormal lipid levels, as there is still a limited amount of human clinical trials on moringa.
Washing up with moringa leaves
Besides being eaten as a vegetable, moringa leaves have been shown to have antibacterial activity against a wide range of harmful bacteria in laboratory research, and have been commonly used as a water purifier. In one study, to test whether moringa could be an effective hand wash, researchers had subjects contaminate and then wash their hands using various amounts of dried, powdered moringa leaves, with or without tap water, and compared the effect to washing with regular soap or an inert calcium powder. They found that washing with at least 4 grams of powdered moringa leaves plus tap water was as effective as regular soap and more effective than inert calcium powder at decontaminating hands.
Taken as a whole, the research suggests that moringa leaves may play a role in preventing skin infections and in reducing the spread of infectious organisms.
Moringa's medicinal uses
Moringa leaves are believed to have many medicinal uses. For example, moringa leaves are rich in sulfur compounds called glucosinolates. The presence of high levels of these compounds, along with other nutrients and various plant compounds, in the moringa leaf point toward its possible cancer-fighting properties. Here are some other possible medicinal uses of moringa leaves that scientists have begun to investigate:
Anti-fatigue
Antidepressant
Sexual performance-enhancing
Anti-fever
Pain relieving
Blood pressure-lowering
Wound healing
Pro-cognitive/Nervous system-protectant
Anti-cataract
(Int J Mol Sci 2015;16:12791835.)
Copyright 2023 TraceGains, Inc. All rights reserved.