Search results for "Joint Health"
---
Joint Health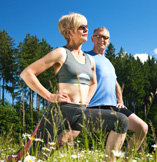 Joint Comfort Remedies
Don't let joint discomfort stop you in your tracks! Herbs and breakthrough nutrients like collagen and glucosamine, help to nourish, lubricate and promote joint flexibility and comfort.
Get back on track with some of today's most requested remedies:
Curcumin …Get results you can feel for effective joint comfort and flexibility with the super compound found in Turmeric.
Devil's Claw …Traditional African root eases joint and connective tissue wear-and-tear.
InflamMove …Extra strength herbal extracts plus enzymes balance inflammatory response for superior joint comfort. Favorite!
Incredibrace Knee Braces …Supporting relief you can wear for arthritis, injuries and sprains.
Olbas Salve …Penetrating, long-lasting cream relieves aching joints, bursitis, and arthritis. Best Seller
Visit the Penn Herb Wellness Bone and Joint Health Guide for more self help suggestions and supplements.
---
---
---
---
---
---
---
---
---
---
---
---
---
---
---
---
---
---
---
---
---
---
---
---
---
---
---
---
---
---
---
---
---
---
---
---
---
---
---
---
---
---
---
---
---
---
---
---
---
---
For more results, click here for Advanced Search