Search results for "Blood Purifiers"
---
Blood Purifiers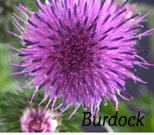 Best Blood Purifying Herbs
Healthy blood is vital to our well-being: It transports and supplies nourishment and oxygen to all parts of the body, removes toxins, and safeguards us against harmful micro-organisms. Water, raw fruits & vegetables, as well as herbs go a long way to support this process – especially in our increasingly toxic environment.
Benefit from centuries-old herbal remedies to cleanse & purify the blood:
Blood Purifying Formula…A master herbalist blend of Native American & Traditional Chinese herbs that promotes deep blood cleansing
Burdock … Herbalists' favorite for traditional blood cleansing, especially for heavy metal toxicity
Oregon Grape …Known as "Herb of the Blood" because it influences how the liver detoxifies the blood
Revitalize all your body's systems with nature's cleansers.
---
---
---
---
---
---
---
---
---
---
---
---
---
---
---
---
---
---
---
---
---
---
---
---
---
---
---
For more results, click here for Advanced Search