Penn Herb Wellness Guide
Stressed Out? Yeast Extract May Support Mood and Immune Function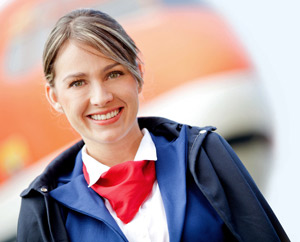 Mood scores improved by 29% in the women taking beta-glucan
Persistent
stress
takes a toll, making the body and mind vulnerable to infection and mood disorders such as as anxiety and depression. Effective stress management might include taking a yeast extract, according to a study published in the
Journal of the American College of Nutrition
. The study found that women under moderately intense psychological stress had better moods, higher energy levels, and fewer infections when they took a supplement containing
beta-glucan
from baker's yeast.
Beta-glucan to battle stress
Beta-glucans are polysaccharides, or fibers, found in foods such as mushrooms, oat bran and other brans, and baker's yeast. Some beta-glucans have been found to prevent heart disease and others boost immune cell activity.
In this study, 77 healthy women with self-described "moderate" stress levels were enrolled in this study. They were given either placebo (no treatment) or 250 mg of beta-glucan from baker's yeast daily for 12 weeks. The women recorded information about their moods, perceived stress level, and health during the study.
Better health linked to better moods and energy
These differences were seen:
Women in the beta-glucan group reported fewer cold symptoms, such as sore throat, stuffy or runny nose, and cough, during the study than the women in the placebo group.
Mood scores improved by 29% in the women taking beta-glucan, compared with the placebo group that improved by just 16%.
Scores for vigor (measured with survey questions on physical energy, mental sharpness, and emotional well-being) also improved more in the beta-glucan group: by 41% in the beta-glucan group, compared with 7% in the placebo group.
"These data show that daily dietary supplementation with [a specific baker's yeast beta-glucan supplement] reduces upper respiratory symptoms and improves mood state in stressed subjects, and thus it may be a useful approach for maintaining immune protection against daily stressors," the study's authors said.
Reducing stress for better health
This study shows that taking beta-glucan from baker's yeast might help support physical and mental health for those experiencing stress. Here are some other strategies to prevent stress from taking its toll:
Take a hike. Physical activity can reduce stress and relieve anxiety and depression. Researchers have found that exercising outdoors is especially beneficial.
Get to bed. Sleep is critical to recovering from the effects of each day's stressors, so don't let activities and busyness get in the way of a good night's sleep.
Practice relaxation. Mindfulness relaxation techniques for stress reduction can be an effective tool for helping control stress response.
Add C. Vitamin C supplementation has been found to reduce both physical and emotional signs of stress (500 to 1,000 mg, twice daily, would be a reasonable amount for this purpose).
(J Am Coll Nutr 2012;31:295300)
Maureen Williams, ND, completed her doctorate in naturopathic medicine at Bastyr University in Seattle and has been in private practice since 1995. With an abiding commitment to access to care, she has worked in free clinics in the US and Canada, and in rural clinics in Guatemala and Honduras where she has studied traditional herbal medicine. She currently lives and practices in Victoria, BC, and lectures and writes extensively for both professional and community audiences on topics including family nutrition, menopause, anxiety and depression, heart disease, cancer, and easing stress. Dr. Williams is a regular contributor to TraceGains Newswire.
Copyright 2022 TraceGains, Inc. All rights reserved.