Penn Herb Wellness Guide
Antioxidants May Help Prevent Alzheimer's Disease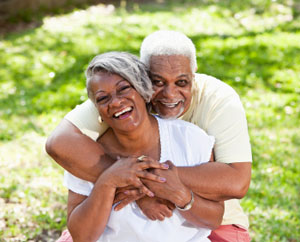 Fruits and veggies are full of healthy nutrients including antioxidants
A study in the
Journal of Alzheimer's Disease
found that people who eat higher amounts of
antioxidants
such as vitamins E and C, and beta-carotene may lower their risk of
Alzheimer's disease
by more than 20%.
Vitamin E, vitamin C, and beta-carotene lower Alzheimer's risk
Certain vitamins and minerals may improve brain health and prevent disease. In this meta-analysis, researchers reviewed seven studies looking at the link between the amount of antioxidants consumed through diet and the development of Alzheimer's disease.
After review of these studies, researchers observed that people who ate higher amounts of vitamin E, vitamin C, and beta-carotene had a lower risk of developing Alzheimer's disease compared with people who ate the least amount of these antioxidants.
The study authors comment, "Oxidative damage caused by various types of free radicals [which cause damage to cells and organs] has been widely accepted to play a vital important role in the pathogenesis of Alzheimer's disease and other age-associated neurodegenerative diseases." They add that the results of their meta-analysis suggest that dietary vitamin E, vitamin C, and beta-carotene may help lower the risk of Alzheimer's disease, and comment that "among the three antioxidants, vitamin E exhibits [the] most significant protective effect." As the research was observational, these results do not prove a cause-and-effect relationship. Further research is needed to confirm these findings.
The power of diet for brain health
Eat your fruits and vegetables. Fruits and veggies are full of healthy nutrients, including antioxidants, and while studies have not proven that eating more produce can prevent Alzheimer's disease, the evidence in favor of such habits continues to increase. An abundance of research suggests that a diet rich in fruits and veggies may improve health and prevent a wide variety of diseases, including heart disease, obesity, and diabetes.
Eat a balanced diet. Specific nutrients may be especially important for brain health. Many studies show that omega-3 fatty acids, found in fish and supplement form, are also important for keeping the brain healthy and preventing disease. But remember that single nutrients by themselves are not as important as eating a balanced diet that includes a wide range of vitamins, minerals, and other brain-boosting nutrients.
Limit brain-draining foods. Eating an excess of high-fat or high-sugar foods can hinder the brain's ability to function at peak performance and increase the risk for disease. Eat a whole-foods diet and limit highly processed foods.
Talk with a doctor. This study looked at the effects of dietary antioxidants—not supplements—on brain health. If you are considering supplement use, talk with a doctor about the risks and benefits and about ways to optimize your brain health.
(J Alzheimers Dis 2012;30:16)
Jane Hart, MD, board-certified in internal medicine, serves in a variety of professional roles including consultant, journalist, and educator. Dr. Hart, a Clinical Instructor at Case Medical School in Cleveland, Ohio, writes extensively about health and wellness and a variety of other topics for nationally recognized organizations, websites, and print publications. Sought out for her expertise in the areas of integrative and preventive medicine, she is frequently quoted by national and local media. Dr. Hart is a professional lecturer for healthcare professionals, consumers, and youth and is a regular corporate speaker.
Copyright 2023 TraceGains, Inc. All rights reserved.