Penn Herb Wellness Guide
A Mind with Purpose Preserves Brain Health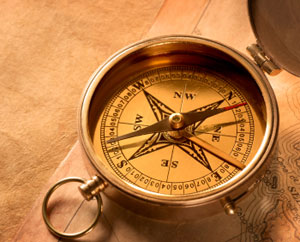 Research hints at a connection between having a sense of purpose in life and dodging dementia
Most of us gracefully handle the creaky knees and occasional misplaced keys that come with aging, but the thought of memory loss and dementia can be frightening for many of us, making us worry for the future if we forget too many things, too often. Fortunately, we might be able to influence the health of our minds as the years roll by. Research hints at a connection between having a sense of purpose in life and dodging dementia in old age.
The power of purpose
To study the connection between purpose in life—defined as having goals and objectives that give life meaning and direction, and brain health during aging—researchers collected information on psychological well-being from 951 dementia-free older people.
After seven years of annual tests, researchers found that compared with people who expressed no sense of purpose in life, participants who had a sense of purpose were:
52% less likely to develop Alzheimer's disease
2 1/2 times more likely to remain free of dementia
29% less likely to develop mild cognitive impairment, a diagnosis given to people whose brain function is below normal for age, but doesn't interfere with daily functioning
Purpose in life remained the most important predictor of healthy brain aging even after taking into account other things that affect brain health, such as gender, education level, depression, chronic medical conditions, and social network. In addition, purpose in life protected against dementia more than other measures of psychological well-being, including self-acceptance, personal growth, positive relationships with others, ability to manage everyday demands, and having personal convictions.
Putting purpose to work in your life
Having goals and objectives that give your life meaning may be one of the best paths to a vibrant mind as you age. If you feel that you lack a sense of purpose, don't despair. Health experts suggest that with a little effort, anyone can develop a sense of purpose. The following tips will help you get there.
Pick your purpose. Start with what you already care about. Have you always loved animals or children? Create a sense of purpose by volunteering at the local animal shelter or school. Love food? Offer your skills to a soup kitchen or feeding center.
Support passions without pressure. When you sign on to your passionate cause, pick the level of commitment that comfortably fits your lifestyle, whether it's once a week, once a month, or once a year. One-time projects count too.
Cultivate community. A social networkalone may not protect brain health, but if that community comes with purpose, it may. Create community around things that matter to you, whether it's a religious or spiritual outlet or a regular exercise class. What matters is that you feel you belong and are missed when you're not there.
Count your hobbies. Even a hobby can foster a sense of purpose. For example, if you love quilting, donating a quilt or two to the homeless shelter can give your efforts a sense of purpose.
(Arch Gen Psychiatry 2010;67:30410)
Suzanne Dixon, MPH, MS, RD, an author, speaker, and internationally recognized expert in chronic disease prevention, epidemiology, and nutrition, has taught medical, nursing, public health, and alternative medicine coursework. She has delivered over 150 invited lectures to health professionals and consumers and is the creator of a nutrition website acclaimed by the New York Times and Time magazine. Suzanne received her training in epidemiology and nutrition at the University of Michigan, School of Public Health at Ann Arbor.
Copyright 2022 TraceGains, Inc. All rights reserved.