Search results for "Vitamin C"
---
Vitamin C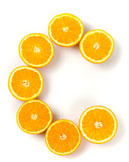 "C" Your Way To Better Health All Year Long
Vitamin C is one of the most widely used vitamin and with good reason! Not only does it provide superior immune & antioxidant support, but vitamin C is beneficial for well over 20 common conditions including joint & cartilage health, tissue repair, vision support, and stress relief, to name just a few! See what else this super vitamin can do for you.

Why do we need Vitamin C? Our bodies cannot make it, and so we must obtain this necessary vitamin through a diet that includes citrus fruits, berries, green leafy vegetables or by supplementation.
We offer various forms of vitamin C to match your individual needs:
Super-C 1000, Buffered…High potency, gentle-on-the-stomach with all day benefits
OptiSorb C-500…Gentle-to-the-stomach C enhanced with Alpha Lipoic Acid & Calcium for better absorption
Chewable C-500…Natural orange juice flavored lozenges ideal for kids and those who cannot swallow tablets
Vitamin C is more than just a cold season vitamin; take advantage of its benefits all year long.
---
---
---
---
---
---
---
---
---
---
---
---
---
---
---
For more results, click here for Advanced Search