Search results for "Pregnancy"
---
Pregnancy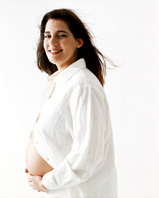 Natural Pregnancy Remedies
No doubt about it, soon-to-be moms have special nutritional needs. Start early to supplement your body with the key nutrients and vitamins you and your developing baby need. Note: Always consult your healthcare practitioner before you use any herb, vitamin or supplement.
Enjoy a healthy pregnancy with the following natural remedies:
Prenatal Plus …Premium multivitamin provides essential prenatal nutrients for mom and developing baby.
Fertility-Preg Liquid Extract …Herbal tonic supports helps maintain a strong pregnancy.
Red Raspberry … Time-tested herbal support for uterine health, healthy milk flow and postpartum support. Favorite!
Visit the Penn Herb Pregnancy Wellness Center for helpful tips and articles on healthy pregnancy.
---
---
---
---
---
---
---
---
---
---
---
---
---
---
---
For more results, click here for Advanced Search