Search results for "Minerals"
---
Minerals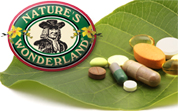 Maintain Whole Body Wellness with Minerals
Minerals work in combination with vitamins, enzymes, and hormones to keep us healthy. Our bodies require a wide array of minerals to produce energy, build strong bones, maintain healthy heart function, and a host of other vital functions. However, the body cannot make minerals and must, therefore, obtain it from either dietary or supplemental sources.
Ensure you get the optimal amount of these vital nutrients with our premium quality supplements:
Calcium & Magnesium …Get these essential minerals for strong bones and teeth – enhanced with Zinc and Vitamin D for maximum support. Best Seller!
Chromium …A valuable trace mineral known to support blood sugar health.
Magnesium …Multi-purpose minerals supports nervous system function, heart health and blood pressure wellness.
Trace Mineral Drops Concentrace …Concentrated trace mineral drops boosts energy and vitality. Best Seller!
Visit our Wellness Center and discover more health benefits of common minerals.
---
---
---
---
---
---
---
---
---
---
---
---
---
---
---
---
---
---
---
---
---
---
---
---
---
---
---
---
---
---
---
---
---
---
---
---
---
---
---
---
For more results, click here for Advanced Search