Search results for "Hair Dry"
---
Hair Dry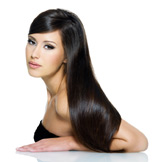 Natural Moisturizing Hair Secrets
Nourish dull, dry, brittle hair back to life with moisturizing oils and nutrients that promote shiny, lustrous, healthy-looking hair:
African Shea Butter Conditioning Shampoo: Herbs, vitamins & oils condition, moisturize and repair dry, damaged hair.
Coconut Oil: Tropical oil adds luster and sheen to dull, lifeless hair.
Jojoba Oil: Pure plant oil moisturizes dry, flaky scalp.
Super EPA: Promote shiny hair from the inside out with essential fatty acids.
Discover more healthy hair secrets on our Natural Hair Care Pinterest board.

Get The Tropical Oil For Soft Skin & Shiny Hair
Item #564B-8
$5.95
SRP

$8.95

Save $3.00
---

Get The Tropical Oil For Soft Skin & Shiny Hair
Item #564B-4
---

The Mediterranean Secret for Dry Hair, Skin & Nails
Item #569-8
---

High Potency Omega-3 Fish Oils: For A Healthy Body From Head To Toe
Item #V64
---

Daily Leave-In Conditioning for Dry, Damaged Hair
Item #A90B
---
Nourishing Treatment for Wellness Packs
Item #A66P
---

Nourishing Treatment for Hair & Skin
Item #A66N
---

Liquid Coconut Oil For Cooking, Hair & Skincare
Item #ANUT08
---

Conditioning Cleanser Leaves Hair Shiny & Soft
Item #A41
---

Support Hair & Scalp Nourishment with Hyaluronic Acid
Item #AHY08
---

Moisturize And Protect Hair, Scalp & Skin
Item #A86D
---

100% Pure Jojoba Oil for Hair, Skin & Scalp
Item #A53B
---

Leave On Conditioner Repairs Damaged Hair
Item #A49F
---

Rejuvenating Skin and Hair Care Oil
Item #ANUT12
---
For more results, click here for Advanced Search