Cramps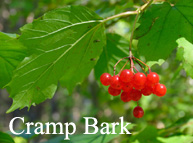 Safe Cramp Relief Remedies
Cramps of any nature – leg, menstrual, back or abdominal – can disrupt your life and even cause sleepless nights. Reach into nature's medicine chest and discover safe, natural cramp relief:
Antispasmodic Mixture …6-herb blend based on the original Back To Eden formula, relieves calms muscular cramps.
Cramp Bark …The herbal answer for all kinds of cramps – leg, menstrual and gastrointestinal.
Leg Cramps …Homeopathic medicine for quick relief of cramps in legs, calves, and lower back.
Magnesium …Simple mineral solution for relaxing tense muscles in the legs, head, and respiratory system.
Don't suffer in silence, benefit from the natural muscle relaxing action of herbs and natural remedies.
---
---
---
---
---
---
---
---
---
---
---
---
---
---
---
---
---
---
---
For more results, click here for Advanced Search