Search results for "Back To School"
---
Back To School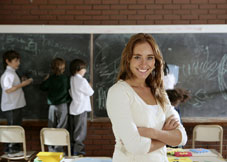 High Performance Remedies for Back to School
Get your brain back in gear with nature's mental fitness remedies. Herbs, natural supplements, and aromatherapy support mental performance, focus, and productivity. They nourish the brain as well as help to relieve stress that can inhibit learning and memory.
Make the smart choice for maximum alertness and concentration with some of the most requested nutrients:
Brain Support …Advanced herbal-nutrient blend supports memory, concentration, and improved mood.
Kid's Attention Plus …Gentle yet effective herbal blend supports your active child's attention, concentration and focus. Favorite!
Mental Alertness …Herbal Ginkgo formula fights mental fatigue to help improve focus at any age. Best Seller!
Rosemary Oil … The pure aromatic oil from the Rosemary plant promotes clarity, creativity, and memory recall.
Visit our Wellness Guide to find helpful tips on developing healthy back to school habits, preparing gluten-free lunches and more.
---
---
---
---
---
---
---
---
---
---
---
---
---
---
---
---
---
---
---
---
---
---
---
---
---
---
For more results, click here for Advanced Search