Search results for "Amino Acids"
---
Amino Acids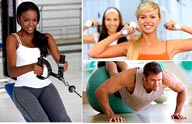 Amino Acids To Maintain Optimal Health & Fitness
Amino acids are the building blocks of protein. These critical nutrients promote tissue repair, fuel our brain, boosts metabolism, reinforce immune health, support emotional well-being, and so much more!
Select the amino acid or balanced blend that is right for you. Here are just a few:
Amino 3000: A balanced blend of all 20 essential & non-essential amino acids for lean muscle and energy production.
L-Arginine: The preferred amino acid for men's sexual health and circulatory function
L-Glutamine: Boost mental function and promote gastrointestinal health with this multi-functional amino.
L-Theanine: The "stress-less" amino found in tea, supports relaxation and promotes restful sleep.
Amino acids are essential to achieving optimal health, fitness and vitality. Get a quick overview
---
---
---
---
---
---
---
---
---
---
---
---
---
---
---
For more results, click here for Advanced Search