Search results for "Oils Nutritional"
---
Oils Nutritional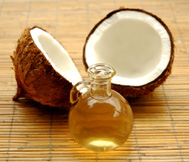 Best Nutritional Oils For Wellness & Vitality
Thanks to recent research, nutritional oils such as Coconut and Palm are regaining their rightful place alongside popular favorites such as Flax Seed and Cod Liver oils. They serve as reliable sources of beneficial fatty acids, promote energy, immune, skin health, and more!
Re-discover traditional and new favorites:
Black Seed Oil: The spicy oil from the aromatic Black Cumin seed reinforces the body's immune defenses.
Coconut Oil: One of nature's best sources of medium-chain triglycerides (MCT'S) which play a key role in the body's metabolism of fats and energy production.
Evening Primrose Oil: Provides Omega-6 GLA fatty acid for dry hair & skin; and promotes female wellness.
---
---
---
---
---
---
---
---
---
---
---
---
---
---
---
---
---
---
---
---
---
For more results, click here for Advanced Search