Search results for "Massage"
---
Massage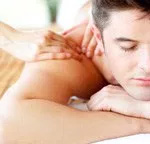 Therapeutic Massage Oils & Creams
Massage is a recognized therapy that does more than just relax the mind and body. It promotes circulatory health, relieves pain, supports detoxification, and generally enhances the overall function of the body.
Enhance your massage therapy with these popular oils and creams:
Coconut Oil …Lightly scented, versatile base for skin nourishing massage creams and ointments.
Essential Oils…Harness the therapeutic benefits of these pure plant oils for your custom, DIY massage blends.
Olbas Oil …Just a few drops of this powerful essential oils blend soothe sores tired muscles and sore joints. Best Seller!
Visit the Penn Herb Wellness Guide to explore more relaxation and bodywork therapies.
---
---
---
---
---
---
---
---
---
---
---
---
---
---
---
---
---
---
---
---
---
For more results, click here for Advanced Search