Search results for "Iron Supplements"
---
Iron Supplements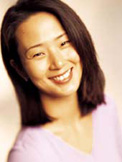 Natural Iron Supplements
Iron is an essential mineral. It is part of hemoglobin, the oxygen-carrying component of the blood. Supporting healthy levels affect energy, mood, concentration and more.
We offer different forms of Iron:
Blood Builder …Digestible, whole food Iron promotes healthy blood cell production.
Floradix, Floravital …Vegetarian, liquid Iron formulas with herbal extracts.
Iron Complex…Super absorbable Iron plus nourishing, blood-building herbs. Best-Seller!
Yellow Dock …Gentle, herbal source of Iron builds healthy blood and recharges energy levels.
Visit our Wellness Guide and learn more about this essential mineral and the best forms to take.

Non-Constipating Iron Blend For Healthy Blood
Item #V36
---

Build Healthy Blood & Recharge Your Health
Item #468X
---

Build Healthy Blood & Recharge Your Health
Item #468K
---

Constipation-Free Iron Combats Fatigue
Item #B31F
---

Vegan Liquid Iron for Energy Support
Item #B64J
---
For more results, click here for Advanced Search