Search results for "Hormone Balance"
---
Hormone Balance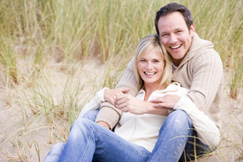 Natural Hormone Helpers
Healthy hormone balance is equally important for both men and women, as it affects reproductive health, energy, mood, sexual performance and more! However stress, processed foods and environmental factors can disrupt that delicate balance.
Herbal helpers work with your body to support healthy hormone balance for increased vitality & well-being:
Black Cohosh Extract Plus …Black Cohosh plus other female vitality tonics support menopause & menstrual comfort.
Hormone Regulator …Rejuvenating tonic blend helps to restore balance and a feeling of well-being.
Liver Detox Extract …Healthy liver function supports balanced estrogen levels.
Maca …The energizing Peruvian root promotes hormonal balance and boosts healthy libido for both men and women. Favorite!
Find more natural remedies women and men.
---
---
---
---
---
---
---
---
---
---
---
---
---
---
---
---
---
---
---
---
---
---
---
---
---
---
---
For more results, click here for Advanced Search