Search results for "Health Tips - Women Under 40"
---
Health Tips - Women Under 40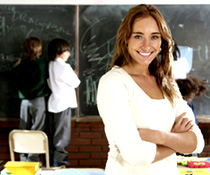 Top Natural Remedies for Women Under 40
As a woman under 40 and in good health, no doubt you're juggling multiple work and family responsibilities. You need the proper herbs and nutrients to keep your body healthy and fit.
Here are our top remedies to keep you energized, balanced and feeling your best:
Active Woman's Multi…High energy multivitamin with women's wellness nutrients to help you power through your day.
Candida Rescue …Fast-acting liquid herbal extract support healthy intestinal flora and balance.
Kor-Gin-Guy…Boosts sensuality with the preferred women's sexual vitality blend.
Silica Complex: The beauty blend for lustrous hair, strong nails and healthy bones. Favorite!
Discover more Women's Health remedies.

Heat Things Up With Our Warming, Sensual Blend
Item #S67X
---

Traditional Blend for Intestinal Cleansing & Balance
Item #SK720
---

High Performance Nutrients For Your Busy Life
Item #V1202
---

Horsetail Extract For Healthy Hair, Skin, Nails & Joints
Item #V53
---
For more results, click here for Advanced Search