Search results for "Health Tips - Women Over 40"
---
Health Tips - Women Over 40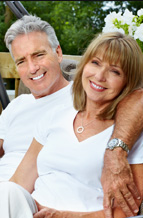 Top Natural Remedies For Women Over 40
As a woman over 40, you are transitioning into the best time of your life.
Consider these natural remedies to help you promote physical, emotional and overall well-being for a long time to come:
Aloe Personal Gel Lubricant …Unscented personal lubricant restore natural moisture balance.
Bone Support…Comprehensive blend with vitamin K supports bone density during this critical time.
Fem Support …Time-tested nutrient blend minimizes menopausal discomfort.
Ubiquinol CoQH: This high performance form of CoQ10 declines with age. Maintain optimal levels for enhanced energy & cardiovascular support.
Women Over 40 One Daily…Targeted multivitamin with age-defying nutrients for women's wellness.
Discover more Women's Health remedies.

Advanced Bone Density Support
Item #V8772
---

Balancing Blend Eases Menopausal Transition
Item #V8862
---

The High-Performance CoQ10 For Superior Antioxidant Protection
Item #V8631
---
Moisturizing Lubricant For Vaginal Dryness
Item #A68B
---
For more results, click here for Advanced Search