Search results for "Health Tips - Men Over 40"
---
Health Tips - Men Over 40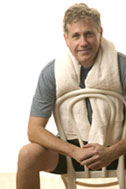 Top Natural Remedies For Men Over 40
Being a man over 40 and in good health, you want to do all you can to stay that way. Watching your diet and having a regular exercise program will help.
Consider these top natural remedies to help you maintain youthful vigor and vitality:
One Daily Iron-Free Multi Caps: Specialized, high-potency multivitamin support to keep you going healthy & strong.
Saw Palmetto Pygeum Plus: Extra-strength prostate comfort formula supports healthy urinary flow.
Ubiquinol CoQH: This high performance form of CoQ10 declines with age. Maintain optimal levels for enhanced energy & cardiovascular support.
ViriloMax™: Male libido blend helps boost testosterone levels. Favorite!
Discover more Men's Health remedies.

One-A-Day Multi For Your Special Nutritional Needs
Item #V1012
---

Achieve Peak Performance & Youthful Vigor
Item #V60
---

Comprehensive Prostate & Urinary Comfort Formula
Item #V7261
---

The High Performance CoQ10 For Superior Antioxidant Protection & Energy
Item #V8631
---

Boost Libido & Testosterone Levels
Item #V8731
---
For more results, click here for Advanced Search