Search results for "Headaches"
---
Headaches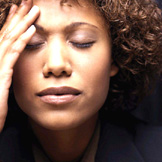 Herbal Headache Helpers
Dealing with dreaded head discomforts? Consider some of nature's helpers. They provide targeted support for some of the most common contributors such as stress, tension, sinus, and seasonal discomforts:
Blue Vervain …Soothes frazzled nerves and helps to turn down pre-menstrual stress.
Head Aid Liquid Extract …Provides fast-acting relief for head discomforts due to seasonal sensitivities, stress or overindulgence in food.
Olbas Oil…Aromatherapy allies such as Eucalyptus and Peppermint oils, help cool stress and tension.
Pain Relief Tablets …Homeopathic formula delivers fast, effective headache relief in quick, convenient tablets you chew or dissolve in mouth.
Discover more options in our Wellness Guide
---
---
---
---
---
---
---
---
---
---
---
---
---
---
---
---
---
---
For more results, click here for Advanced Search