Search results for "Headaches"
---
Headaches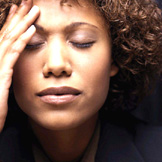 Herbal Headache Helpers
Dealing with dreaded head discomforts? Consider some of nature's helpers. They provide targeted support for some of the most common contributors such as stress, tension, sinus, and seasonal discomforts:
Blue Vervain …Soothes frazzled nerves and helps to turn down pre-menstrual stress.
Head Relief Essential Oil Blend …Aromatic botanical oils relax tense muscles and comfort the head.
Pain Relief Tablets …Homeopathic formula delivers fast, effective headache relief in quick, convenient tablets you chew or dissolve in mouth.
Discover more options in our Wellness Guide

Enjoy the Power to Breathe with Olbas Oil
Item #LL10
---

Experience Unparalleled Digestion and Nausea Relief
Item #176RX
---

Your Aromatherapy Ally For Head Discomforts
Item #574-30
---

The Scent of Serenity
Item #529-10
---

Comfort The Mind & Soothe The Nerves
Item #032RC4
---

Refreshing Relief in a Bottle
Item #548-10
---

Sweet-Scented Chamomile Oil Calms, Soothes & Relieves
Item #514A-05
---

Betony - The "Good Head" Herb
Item #460RX
---

Relieve Cold Symptoms, Nervous Tension & Fatigue
Item #D13B
---

Preventative Formula Promotes Blood Circulation
Item #AHE03
---

Fast-Acting Relief for Migraines
Item #DHY10
---

Relieve Headache, Back & Muscle Pain
Item #D113
---
Homeopathic Medicine For Dizziness & Headaches
Item #ABO28
---
For more results, click here for Advanced Search