Search results for "Hair Growth"
---
Hair Growth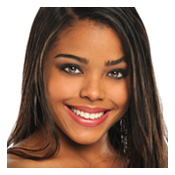 Natural Remedies For Hair Growth
Harness the power of vitamins, minerals, herbs, roots, and oils to help keep your scalp healthy and your hair beautiful. These nourishing ingredients strengthen hair, protect against breakage, and maximize shine!
Stimulate and strengthen hair growth with these traditional favorites:
Biotin: The #1 "beauty B vitamin" for healthier, stronger, thicker hair.

Silica Complex: Say goodbye to dull, lifeless hair and hello to strong, lustrous hair with our high performance Horsetail extract & mineral blend.

Supergrow Hair Gel: Advanced formulation of plant oils, vitamins, herbal extracts stimulate natural hair growth, prevent hair loss, and give hair a new, inner strength.

Herbal Hair & Scalp Conditioner™: Make your own chemical-free hair & scalp conditioner. It's an effective blend of Sage & Jaborandi, which stimulates the scalp and helps promote hair growth.
Discover More Herbs For Healthy Hair

6 Hair-Strengthening Supplements

Sage Hair Tonic Invigorates Scalp & Hair Growth
Item #S49T
---

The "B" For Beautiful Hair, Skin & Nails
Item #V25A
---

Stimulate Hair Growth & Thicken Thinning Hair
Item #A45C
---

Yeast-free Biotin Dietary Supplement
Item #BBL37
---

Scalp Spray for Thicker, Fuller, Healthier Hair
Item #A48T
$9.95
SRP

$10.99

Save $1.04
---

Thinning Hair & Scalp Problem Treatment
Item #A48B
---

Health Hair Growth Tea
Item #CBT15
---

Leave On Conditioner Repairs Damaged Hair
Item #A49F
---

Stimulate Hair Growth & Thicken Thinning Hair
Item #A45
$25.95
SRP

$27.99

Save $2.04
---

Restore And Promote Healthy, Thicker Hair
Item #B51H
---
For more results, click here for Advanced Search