Search results for "Hair Dandruff"
---
Hair Dandruff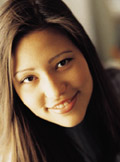 Natural Dandruff Remedies
Dandruff is an irritating scalp condition often accompanied by itchy scalp and embarrassing flakes. Control dandruff with the following therapeutic essential oils, herbal extracts, and scalp balancing ingredients, including:
Herbal Hair and Scalp Conditioner …Use this Sage hair tonic as a chemical-free rinse for sensitive scalps or as a base for DIY dandruff treatments.
Energizer Treatment Shampoo …Reduces excess sebum buildup on the scalp – one of the primary reasons behind dandruff.
Tea Tree Replenishing Shampoo …Reduces flaking and helps to restore the balance to the hair and scalp.
Discover these home remedies for dandruff

Sage Hair Tonic Invigorates Scalp & Hair Growth
Item #S49T
---

Wood-Scented Aromatherapy for Stress & Self-Esteem
Item #512B-10
---

Students, Remember This…
Item #552-10
---

The Multipurpose Antiseptic Oil for Your First-Aid Kit
Item #556B-10
---

The Multipurpose Antiseptic Oil For Your First-Aid Kit
Item #SK650
---

Cleanses & Soothes Dandruff, Seborrhea & Itchy Scalp
Item #A41D
---

Thickening Formula For Thinning Hair & Scalp Problems
Item #A48A
$8.99
SRP

$11.99

Save $3.00
---

Thinning Hair & Scalp Problem Treatment
Item #A48B
---

Moisturize And Protect Hair, Scalp & Skin
Item #A86D
---

Deep Cleansing Shampoo Helps Reduce Flaking
Item #A49J
---
For more results, click here for Advanced Search