Search results for "Hair Color And Highlights"
---
Hair Color And Highlights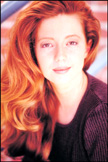 Natural Hair Color Treatments
Throughout the centuries, herbs such as Henna, Black Malva, Chamomile, and Hibiscus have been used to naturally color and highlight the hair. Restore and maintain your natural hair color with these gentle, natural formulas, some of which include this ageless herbal extracts.
Anti-Gray Hair Capsule …Catalase enzyme formula helps restore natural hair color.
Color Reflect Shampoos …Highlight light to dark tones with plant extracts.
Henna Leaves …Pure herb powder makes a chemical-free rinse for dark highlights.

Herbal Hair Colorant
Item #197C1
---

Herbal Hair Colorant
Item #197C16
---

Herbal Hair Colorant
Item #197C4
---

Herbal Hair Colorant
Item #197P1
---

Herbal Hair Colorant
Item #197P16
---

Herbal Hair Colorant
Item #197P4
---

Restore Your Natural Hair Color
Item #ABN01
---

Henna + Indigo for Natural Black Hair Color
Item #ALMN01
---

Henna + Indigo and Amla for Dark Brown Color
Item #ALMN02
---

Henna + Indigo and Cassia for Brown Color
Item #ALMN03
---

Pure Henna Powder for Natural Red Color
Item #ALMN04
---
For more results, click here for Advanced Search