Search results for "Hair And Scalp Care"
---
Hair And Scalp Care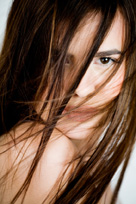 Discover Healthy Hair & Scalp Secrets
Harness the therapeutic properties of herbs, nutrients, and essential oils to help keep your scalp healthy and the hair beautiful.
Black Castor Oil: Roasted oil moisturizes dry scalp & promotes healthy hair growth. New!
Coconut Oil: Multipurpose tropical oil nourishes hair, scalp & skin.
Energizer Hair Follicle Stimulator: Jojoba oil and herbs revitalize your scalp to promote thicker, healthier hair.
Herbal Hair Treatment & Conditioner: Scalp treatment nourishes and helps repair over-processed and salon-damaged hair.
Check out our Wellness Guide for more natural scalp and hair remedies.
---
---
---
---
---
---
---
---
---
---
---
---
---
---
---
---
---
---
---
---
---
---
---
---
---
---
---
---
For more results, click here for Advanced Search