Search results for "Green Foods"
---
Green Foods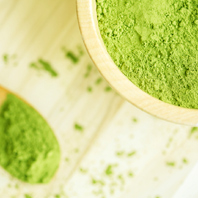 Go Green For Health!
Is Green The Color of Health? The answer is a resounding yes! Green foods such as Alfalfa, Barley Grass, and Spirulina provide your body with important vitamins, minerals, trace minerals, such as iron, calcium, fiber, detoxifying chlorophyll, and a host of other beneficial phytonutrients.
Get Going With Super Green Energy:
Alfalfa … The alkalizing herbal green food builds energy, boosts stamina and supports digestive & intestinal health.
Barley Grass Powder …Nutritious superfood boosts energy & stamina, nourishes the immune system. New!
Chlorella Powder … You'll want to add nature's high protein, detoxifying superfood to your next smoothie or custom greens blend. New!
Moringa Powder… The Ayurvedic superfood provides bone-building calcium, immune-supporting vitamins A & C, and more!
Spirulina … The aquatic green superfood is a favorite for athletes and dieters because of its revitalizing protein, B-complex, and other energizing nutrients. Favorite
Need more reasons to get your greens? Read on…
---
---
---
---
---
---
---
---
---
---
---
---
---
---
---
---
---
---
---
---
---
---
---
---
---
---
---
---
---
---
---
---
---
---
---
---
For more results, click here for Advanced Search