Search results for "Fragrance Oils"
---
Fragrance Oils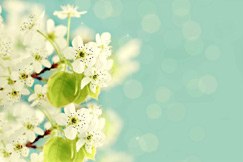 Nature's Wonderland Premium Fragrance Oils
Fragrance oils capture the aroma of some of the most exotic and popular flowers. They're the economical alternatives for scented crafts such as candles, soaps, and potpourris because they provide a consistent fragrance, which is ideal when making large quantities. Fragrance oils can also extend the scent of many natural blends.
Why choose Nature's Wonderland Fragrance Oils?
They are made with core components of natural essentials oils by technicians trained in the art of perfumery.
They are tested to guarantee fragrance stability.
They are created in state-of-the-art facilities.
All are packaged in light restrictive, cobalt blue glass bottles that include a unique "dropper top" for ease of use.
See our selection of pure essential oils here.

Recapture The Seductive Fragrance of Gardenia Flowers
Item #524-10
---

Recapture The Seductive Fragrance of Gardenia Flowers
Item #524-30
---

Recapture The Seductive Fragrance of Gardenia Flowers
Item #524-05
---

Recreate The Exotic, Floral Aroma Of Jasmine
Item #527-30
---

Recreate The Exotic, Floral Aroma Of Jasmine
Item #527-05
---

Recreate The Exotic, Floral Aroma Of Jasmine
Item #527-10
---

A Delightful, Floral Fragrance Oil
Item #531-30
---

A Rich, Aromatic Musk Fragrance
Item #535-10
---

A Rich, Aromatic Musk Fragrance
Item #535-30
---

Romantic Floral Fragrance Oil
Item #551-10
---

Romantic Floral Fragrance Oil
Item #551-30
---

A Sweet, Rose-Scented Skin Splash
Item #571-8
---

Fill The Air with Citrus Scent
Item #ACP05
---

An Enchanting Tropical Floral Fragrance
Item #541-30
---
For more results, click here for Advanced Search