Search results for "Fall Remedies"
---
Fall Remedies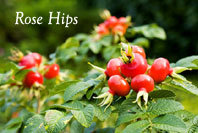 Your Fall Wellness Check List
Fluctuating daytime temperatures coupled with chilly evenings can stress the immune system. Wholistic healthcare practitioners tell us that now – early fall is the time to reinforce our defenses so our body can effectively fight those nasty bugs we'll face as the weather gets colder.
Don't get caught with your immune guard down! Get nature's top defenders today:
Astragalus... The Chinese root fortifies your body's defenses before you "come down" with something
Catfish Bitters... Our best-selling change-of-season tonic detoxifies, fortifies and rejuvenates
Rose Hips... One of nature's most concentrated sources of vitamin C, provides a revitalizing boost when you have that "run down" feeling
Vitamin C ... Still the most popular choice for immune support and seasonal sensitivities.
"Remember, fortifying one's immune system is the best defense," says Dr. Susan Smith Jones.
---
---
---
---
---
---
---
---
---
---
---
---
---
---
---
---
---
For more results, click here for Advanced Search