Search results for "Ear Remedies"
---
Ear Remedies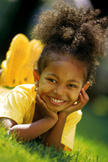 Comforting Ear Remedies
Protect, soothe and take care of ear discomforts with these tried-and-true natural solutions:
Ear Clear Oil … Alcohol-free, topical ear oil soothes aches and promotes comfort.
Oregano Oil … Powerful botanical remedy for whole body support.
Visit the Penn Herb Eye and Ear Care Health Center.

Soothing Oil Blend For Inner Ear Discomforts
Item #SK90
---

Immune System Protection Beyond Goldenseal!
Item #294KX
---

Multi-symptom Relief for Noise In The Ears
Item #ASIM02
---
For more results, click here for Advanced Search