Ear Remedies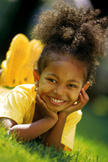 Comforting Ear Remedies
Protect, soothe and take care of ear discomforts with these tried-and-true natural solutions:
Bio Ear …Best-selling topical formula for ringing in the ears.
Ear Clear Oil … Alcohol-free, topical ear oil soothes aches and promotes comfort.
Ear Defense Drops …Use this unique blend internally & externally for inner ear health.
Visit the Penn Herb Eye and Ear Care Health Center.
Soothing Oil Blend For Inner Ear Discomforts
Item #SK90
---
Soothing Herbal Blend
Item #A39M
$11.99
SRP

$15.95

Save $3.96
---
Hear The Difference
Item #A39Q
$22.50
SRP

$29.95

Save $7.45
---
Prevent & Soothe Inner Ear Problems
Item #B40R
$13.95
SRP

$14.95

Save $1.00
---
For more results, click here for Advanced Search