Search results for "Dental and Oral Health"
---
Dental and Oral Health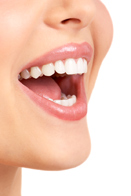 Natural Dental Care and Oral Hygiene
A healthy mouth reflects a healthy body. Take care of your gums and teeth to not only protect your smile but also reduce your risk for several health concerns too. Promote healthy teeth and gums with natural toothpastes, herbal gum tonics, and time-tested supplements:
Activated Charcoal Toothpastes …Deep cleans and removes toxins; whitens and polishes teeth.
Gum Tonic …Germ-fighting herbal mouthwash maintains healthy gums.
Peppermint Breath Spray…Minty spray quickly freshens & deodorizes bad breath.
Remineralization Powder …Naturally protects tooth enamel and strengthens teeth.
Discover more natural dental care tips
---
---
---
---
---
---
---
---
---
---
---
---
---
---
---
---
---
---
---
---
---
---
---
---
---
---
---
---
---
---
---
---
---
---
---
---
---
---
---
---
---
---
---
For more results, click here for Advanced Search