Search results for "Cholesterol Support"
---
Cholesterol Support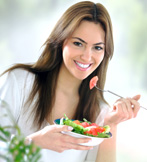 How to Maintain Cholesterol Wellness
Cholesterol is actually found in all our body's cells, and is necessary for proper brain and nerve function, among other things. Help maintain healthy cholesterol levels by adding fiber, fresh fruits, and vegetables to your daily diet, and include lifestyle habits such as exercise.
The following herbs and nutrients can also help maintain cholesterol levels:
Cholesterol Support …Maintain healthy triglyceride and blood lipid levels with Oat Bran, Garlic & breakthrough Plant Sterols.
Clear Fiber …Keep cholesterol & triglyceride levels in check with our new gentle-on-the-stomach clear fiber powder.
Omega LDL …Get cholesterol and cardiovascular support with this effective combination Red Yeast Rice, CoQ10 and essential fatty acids.
Consult your health care practitioner and set up a plan today.
---
---
---
---
---
---
---
---
---
---
---
---
---
---
---
---
---
---
---
---
---
---
---
---
---
---
---
For more results, click here for Advanced Search