Search results for "Bone Health"
---
Bone Health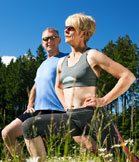 Natural Remedies For Strong Bones
The right nutrients, proper exercise, and healthy habits can lay the foundation for limber joints and strong skeletal health. Give your body all it needs to build and maintain healthy bones & joints naturally – at any age!
Feed your joints and connective tissues healthy with the following remedies:
Bone Support …Get advanced bone density support with this targeted formula that blends 3 forms of Calcium with vitamins D, K and Boron.
Calcium & Magnesium …Promote strong bones with these essential minerals. Enhanced with Vitamin D & Zinc for maximum bone support.
Hyaluronic Acid Plus MSM…Maintain your active lifestyle with our popular joint-lubricating and cartilage-nourish duo.
Vitamin K2 …Critical bone-strengthening vitamin increases the body's formation of osteocalcin.
Take the important first step toward sturdy bones, healthy joints, and strong tissues.
---
---
---
---
---
---
---
---
---
---
---
---
---
---
---
---
---
---
---
---
---
---
---
---
---
---
---
---
---
---
---
---
---
---
---
---
---
---
---
---
---
---
---
---
For more results, click here for Advanced Search