Search results for "Multivitamins For Children"
---
Multivitamins For Children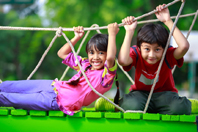 Multivitamins for Children
Is your little one a finicky eater? Are you concerned they may not be getting all the necessary nutrients they need for healthy development? Take the worry out of their nutritional needs with our selection of balanced multivitamins specifically for children. They provide the proper dose of critical vitamins for strong bones, healthy teeth, immune system support, and healthy growth.
Children's Multi-Vites: Natural fruit-flavored chewable multi for children ages 4-8.
Multivitamin Gummies: Non-gelatin, vegetarian gummies for children ages 2 and older.
---
See more natural remedies for children:
Click HERE for all Children's Remedies
Click HERE for Attention and Focus Support Remedies

Gluten-Free Multivitamins For Your Growing Child
Item #V56
---

94 Vital Nutrients - Amazing Berry Taste
Item #BWE02
---
One-A-Day Chewable Multi for Children
Item #BME13
---
For more results, click here for Advanced Search