Search results for "Liver And Gall Bladder"
---
Liver And Gall Bladder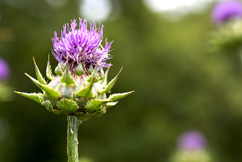 Liver Detox & Natural Gall Bladder Remedies
The liver is part of the body's filtration system and works with the gallbladder to help the body properly digest fats. However, alcohol, a diet high in fatty, processed foods, as well as environmental pollutants can put a heavy burden on these organs. Cleanse, nourish and protect your liver & gallbladder with time-tested herbal remedies.
Gentian Root …The bitter tonic is the herbalists' top choice for digesting fried, fatty foods.
Liver Gall Bladder Mix …Cleansing blend revitalizes healthy liver and gall bladder function.
Milk Thistle …The top herbal antioxidant for protecting the liver. Best Seller!
Visit the Penn Herb Wellness Guide and discover more remedies for gall bladder health.
---
---
---
---
---
---
---
---
---
---
---
---
---
---
---
---
---
---
---
---
---
---
---
---
---
---
---
---
---
---
---
---
---
---
For more results, click here for Advanced Search