Search results for "Lip Care"
---
Lip Care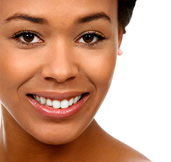 Natural, Moisturizing Lip Care
Soothe and moisturize dry lips with Cocoa Butter, Jojoba Oil, and other skin-nourishing ingredients:
Coconut Oil …Super skin softener rehydrates chapped skin. Best Seller
Badger Lip Balms …Creamy, moisturizing lip balms with cocoa butter and pure essential oils.
Beeswax …Pure, moisturizing ingredient is the ideal base for DIY lip balms.
Visit the Penn Herb Wellness Guide to discover more natural ingredients for healthy skin.

Get The Tropical Oil For Soft Skin & Shiny Hair
Item #564B-4
---

Pure Lanolin – Serious Moisturizing Skin Care
Item #567-2
---

The Sweet Skin Soother
Item #566-4
---

Maximum Moisturizer For Dry, Cracked, "Alligator" Skin
Item #A74B
---

Moisturize Dry, Chafed Skin
Item #ADB13
---

Lip Treatment & Protectant With Lysine & Herbs
Item #A62E
---

Superior Protection For Lips & Eyes
Item #A87B
---
For more results, click here for Advanced Search