Search results for "Intestinal Health"
---
Intestinal Health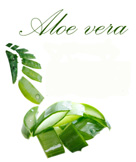 Soothing Intestinal Support
An overly acidic intestinal environment, stress, and caffeine can all contribute to intestinal imbalance and discomfort. Support intestinal wellness with cultured foods, alkalizing vegetables and green foods, stress management, and the following natural remedies:
Aloe Vera Gel …The soothing gel is a centuries-old remedy for balancing stomach acids and promoting digestive comfort.
DGL Licorice …Specially formulated Licorice extract supports and promotes a healthy stomach lining.
Suprema Dophilus Probiotics …Promote friendly intestinal flora for superior intestinal and digestive comfort. Favorite!
---
---
---
---
---
---
---
---
---
---
---
---
---
---
---
---
---
---
---
---
---
---
---
---
---
---
---
---
---
---
For more results, click here for Advanced Search